November 11, 2019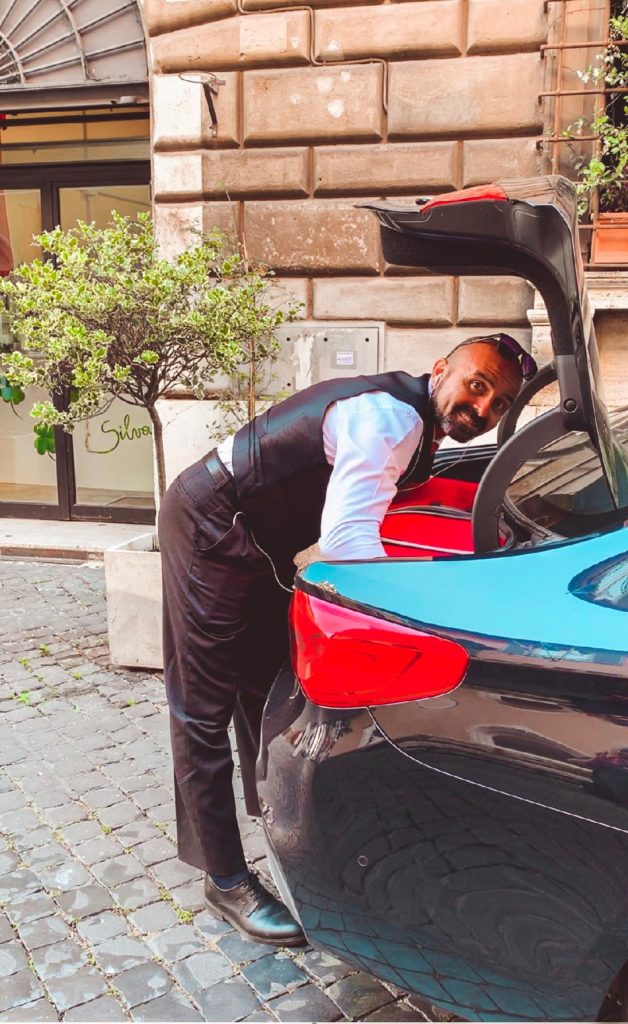 My best tips for traveling is a great topic for my first blog to you all as 1. I know all about travel, I really am a professional, lol as everyone says and 2. I am packing as we speak for Turks and Caicos tomorrow! WOOHOO
When I first started to truly travel, I was a mess! I just threw things together and took 6 suit case, no matter the limit and paid the fees, all my fabulous skincare would be all over my beautiful clothes, clothes all wrinkly, I am telling you, it was a MESS! No, a HOT MESS!
You ever have a broken zipper on your suitcase? I mean, think about it, that Louis Vuitton set was suppose to last a lifetime but with me, it lasted 8-10 years, if that! There is nothing like seeing your Valentino jacket, sexy bra and a pair of comfy granny panties fly out on the runway after a suitcase explosion. We will not discuss the granny panty reason today! HAHA and no, I am not a granny panty wearer at all! I do like to keep my man around and well, granny panties don't get the job done if you know what I mean.
Here are sixteen of my best tips for traveling:
I always carry a crossbody that is long, this way I can have the essentials such as passport, boarding pass if you aren't using it on your phone currency of whatever country we are going to, drivers license, 2 credit cards, (try to get one card that does not charge you foreign fees or ATM fees and another card you can earn flight miles or points on) xanax, lip gloss and phone (also, make sure to leave one card and currency you do not need, with your passport in hotel safe)
Always take pictures of credit cards, passports and drivers license font and back to keep on phone for protection in case of loss. Email these pictures as well to yourself, it works, we had this issue in Paris this summer and without all of this backup, we would not have gotten back in the US as quick as we did.
I always roll all of my clothes in tight perfect balls and put in travel packs that you can order online. It keeps everything neat and it is so much easier to keep up with.
If we are not flying first class, I prefer to fly on the right side of the plane on Delta, above the wing. The turbulence does not feel as bad there. I hate to fly but I love to travel the world so I have to figure out the best ways to fly for myself and others like me.
I prefer to hire English speaking drivers, and that means I want a driver to meet us as we are getting our luggage so they can handle all of that and get it in car so we do not touch a thing. It makes it so much easier after a flight. They can get you where you need to go and give you recommendations for anything you want.
Speaking of the locals, go and do everything as a local. I love talking to the locals and finding the coolest things to go do vs doing the little touristy things, those are tourist traps to me, just to make lots of money off of you. Example is the Eiffel Tower, we loved it, errr kinda… spent $475 on dinner (for 2) and that only included going up to the 2nd floor of the tower! We had to pay more to go to the top! That was crazy to me!
Get lost, go and just wonder around with no plans and enjoy what you see!
Take lots of pictures and videos but, also remember to be in the moment or you will not remember what you are recording! Embrace it all in because this may be the only chance you get to visit this place.
I always research the most expensive restaurants that are hardest to get in before going and make reservations. I love to try the best all over the world, but throughout the day so we are hungry at dinner, we buy one of everything we get to eat wherever we are exploring and share it. A small gelato, a large slice of pizza, a canoli, whatever it may be, get just one and share it. Now, if you are on a budget, maybe take in 1 expensive restaurant to enjoy at lunch and try very local places throughout the area. And ALWAYS try new foods while traveling!
Shopping-Pack an extra suitcase to fill up with your lovely finds or, have them shipped back to the states, either way, enjoy the shopping! Also, if you are in Europe, they have the best European local designers that you will simply love! The leather is so inexpensive and they will make you whatever right there in their shops. If you want to save money, haggling will be your best friend! LOL We love to haggle, and are good at it. The more you save, the more money you have for the next trip in the future!
As far as safety, always have your guard up, there are lots of panhandlers and pocket picketers everywhere in all countries but some are worst than others. But, do not be so guarded you are paranoid and waste your trip worrying, just use common sense and do not listen to all the frigid travelers who probley should not be traveling anyway! Keeping it real…..
Always take good walking shoes! I love my Dior and GUCCI heels but only at dinner when a driver picks us up! Rest of the time, I wear flipflops (only if you have good feet, not injured) and my retro Nike shoes.
Make sure you have a few phone chargers, few chord converters for wherever you are going and know the wattage so you can save your blow dryers and whatever your need plugged in.
Plan everything you want to do and buy tickets ahead of time. I like to do something big in the morning 10-2 or 3, then come back to hotel and relax, maybe walk around area my hotel is in and then get ready for dinner. Keep one or two days open to explore without guides and plans.
Do know, there will be something that happens at least once on your trip that will seem like a disaster but, do realize, it is life, things happen and this will pass to! It is just part of it. Handle it quickly and do not let it ruin your time.
One last thing, research the area you are traveling to and learn the more important customs so you do not offend a country. Example- While in Italy, when visiting certain cathedrals, we have to cover our arms and down to at least the knees. This is the right thing to do, do not be rude, you are a guest. Also, some will not allow you in with out it.
I hope my best tips for traveling helped you, they are a huge relief to me in having a very smooth trip, there are a lot more but I wanted to give you a few big ones to help first. I will do another blog at some point to give you more.
Check out Amazon for packing tools
Be sure to follow me on instagram for travel and lifestyle suggstions instagram