July 30, 2021
Who wants delicious food served most beautifully?
Everyone likes to eat out from time to time. I get ready every day just about around 5:00 pm and meet my handsome king somewhere for dinner each night to end our day, talking and relaxing before we go home together. It's nice to have a fabulous atmosphere, yes, you're paying for the atmosphere and fabulous service too! Lol
However, there are a handful of restaurants in the U.S. reserved for those willing to shell out hundreds on a meal (Like I do).
Well, we all love food, who doesn't? And we want it served in a beautiful plating and looking so appetizing… ugh… just thinking about the delicious food being served at my table makes my tummy hungry.
Anyways, this blog is about luxurious restaurants I love that you can find in the US. You know I love luxurious things, so it even applies to food. lol.
So these are the most expensive restaurants in the United States.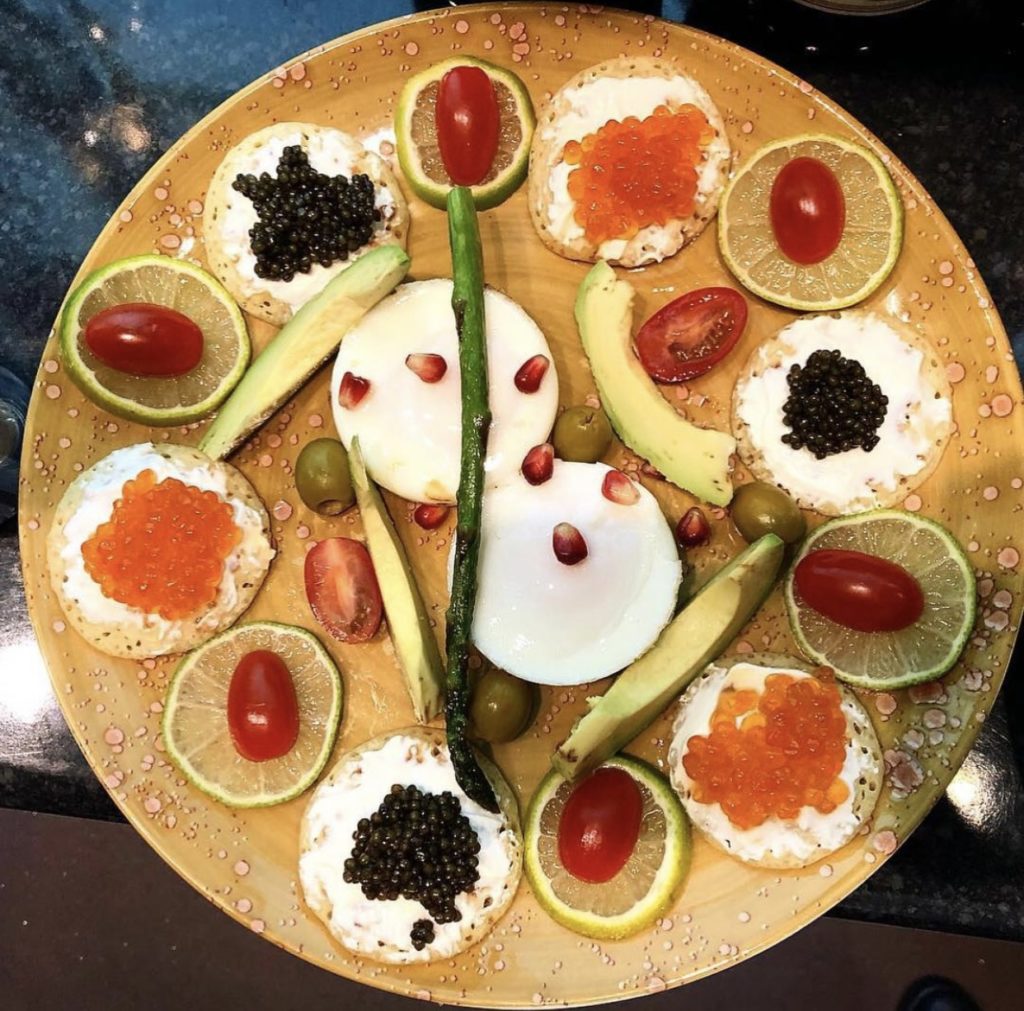 Benu – San Francisco
Benu is a great restaurant located in the South of Market neighborhood of the city. This is one of those restaurants where they prepare some crazy and interesting dishes that are basically works of art.
Led by award-winning Chef Corey Lee, Benu offers a tasting menu for $325 per person, which "features a wide variety of seafood and vegetables, a few meat courses, and some sweets," the website says. Guests are told to expect to spend three hours on their meal at this three-Michelin-starred restaurant in San Francisco.
Chef's Table at Brooklyn Fare – New York City
Chef's Table is also a three-Michelin-starred restaurant with a tasting menu focused on seafood and shellfish. According to the website, the dinner lasts about two and a half hours and costs $362.21 per person — though that doesn't include drinks.
The French Laundry – Yountville, California
In this exclusive French restaurant, it's recommended that you book a table a whole year in advance. Chef Thomas Keller insists that his meals are a sensory experience that will appeal to a guest's feelings. Critics say he established a new standard for fine dining in the country. It's not a huge surprise, then, that an average dinner for two will cost $800.
Guy Savoy – Las Vegas
The iconic chef has his namesake restaurant inside the Caesar's Palace hotel. Nestled right in the middle of the strip, this fine dining establishment is perfect for French cuisine lovers. They have several menu options, including the $385-per-person Tasting Menu, with additional costs added for wine pairing; the $555-per-person Travel Guide menu, and the $360-per-person Tasting Menu.
According to the Daily Meal, there are several tasting menus available at the Las Vegas location of French master chef Joël Robuchon's restaurant. The website reported that the 18-course tasting menu costs $445 per person, not including wine.
You may want their $130 Delicate salmon prepared "mi cuit" (sous vide in a salt bath that creates a decadent texture) is a luxury rarely seen in restaurants. The French institution serves the fish atop a luscious beurre blanc, and is garnished with a dollop of Ossetra caviar, aka one of the world's finest caviars. Yum!
Masa – New York City
Centrally located in Manhattan's Columbus Circle, Masa is the country's most expensive dining experience. Chef Masayoshi Takayama uses the finest ingredients in his dishes, which critics agree are incredible creations. The restaurant only has 26 tables, so it's important to book at least three weeks in advance to have one of the best dinners of your life. An evening here will cost about $1,300 for two people but gratuity is (thankfully) included.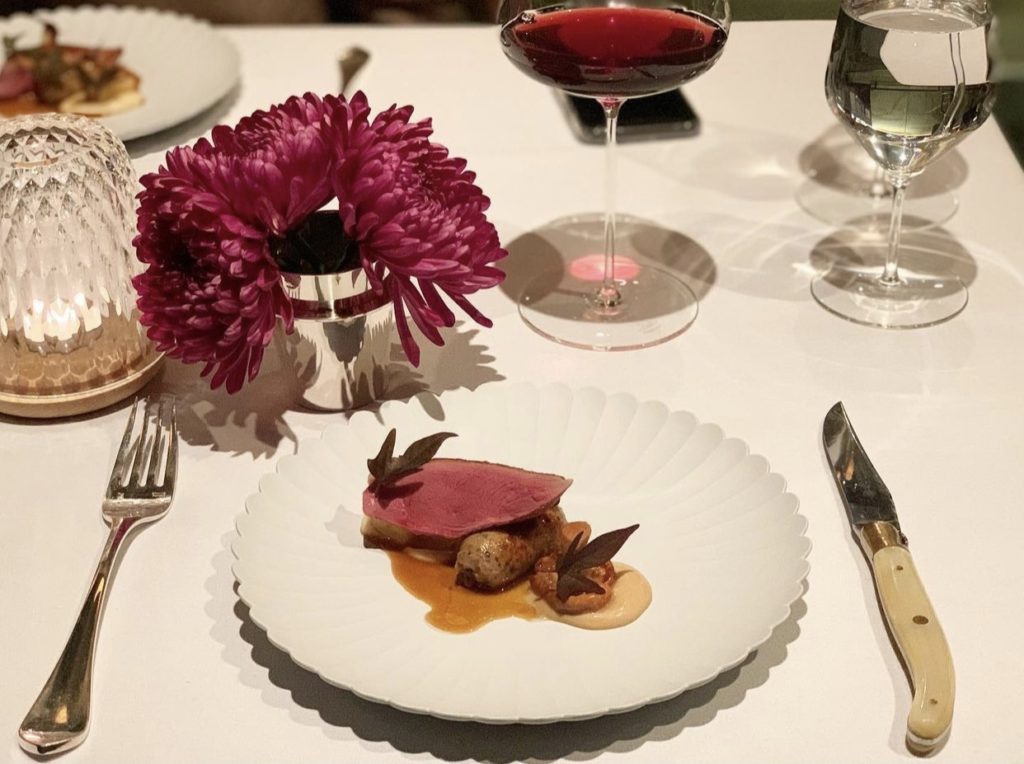 Per Se – New York City
Also led by chef Thomas Keller, Per Se is intended to be the New York City version of his restaurant The French Laundry in California, according to the website.
It is known for its small portions so that guests can experiment with a bit of everything. You can expect to try nine different small courses throughout the evening in this Thomas Keller gem. Dinner for two will be around $850.
Guests can also choose from two nine-course tasting menus — a chef's tasting menu and a vegetable tasting menu — which cost $355 per person, according to the booking site Tock.
Saison – San Francisco
Boasting exquisite seafood has earned three Michelin stars for its superb quality. While its reputable chefs and trendy SoMa location may make the restaurant seem extravagant, visitors often describe its casual California feeling. Dinner for two will run at about $570.
Urasawa – Los Angeles
Japanese restaurant Urasawa is led by Chef Hiroyuki Urasawa and has two Michelin stars, according to The Daily Meal.
Urasawa is one of the finest Japanese restaurants in the country. It boasts a daily-changing menu that delights everyone with the finest ingredients and techniques. The average check will come to approximately $1,100 for two people.
Eleven Madison Park – New York City
Chef Daniel Humm and Restaurateur Will Guidara run Eleven Madison Park in New York City. The restaurant has a seasonal tasting menu with eight to 10 courses, which costs $335 per person, according to the booking website Tock.
Victoria & Albert's (Lake Buena Vista, FL)
What makes this restaurant special is the variety of ingredients from around the world in use. The menu has Italian truffles, fresh herbs from Ohio, Japanese meat, and Poulet Rouge chickens from North Carolina. Chef Scott Hunnel's menu is versatile, and he mixes a variety of ingredients to create flavors. Two people can expect to dine at for $550.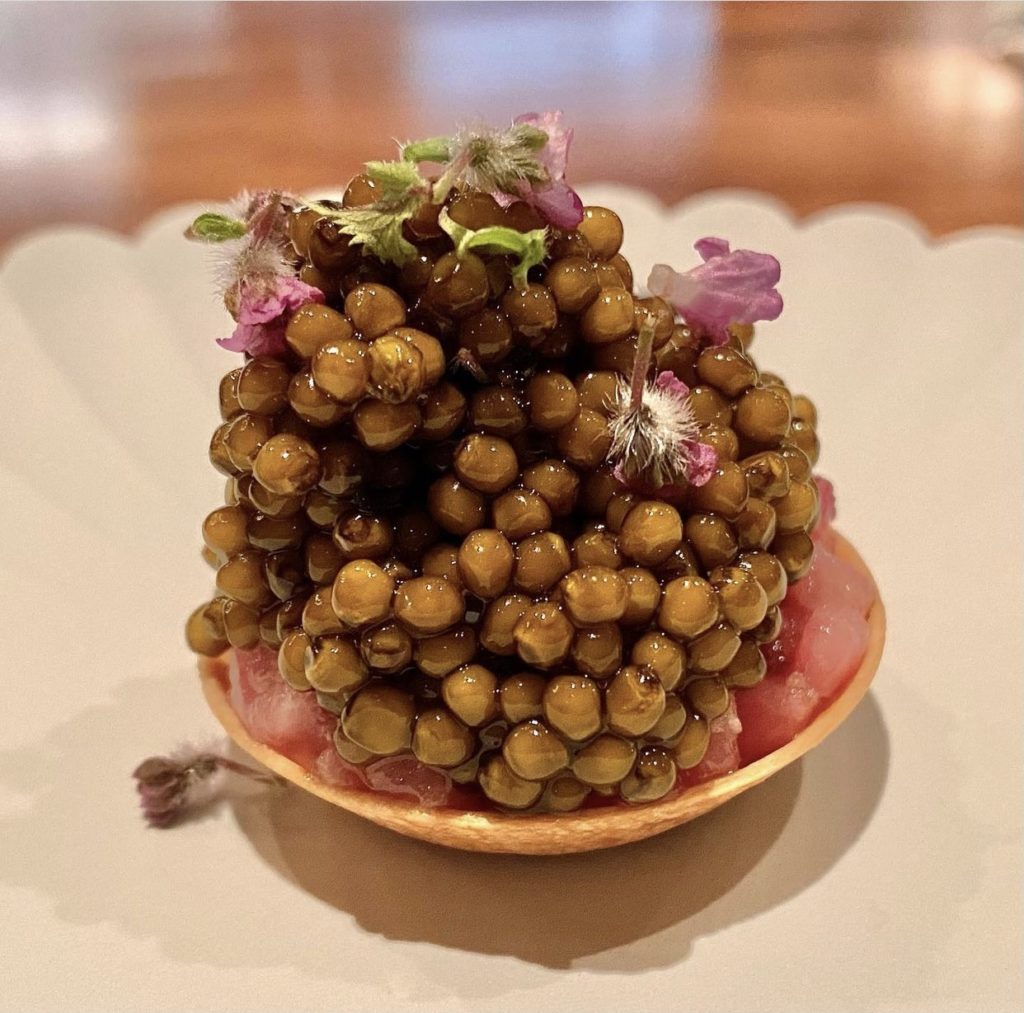 Joël Robuchon (Las Vegas, NV)
This Art Deco gem is located inside the MGM Grand in Vegas. Pierre-Yves Rochon designed the restaurant, while Robuchon designed the kitchen himself. The menu is rich in truffle-based recipes and an 18-course degustation (tasting) is available. Two people can expect to spend $640.
Alinea (Chicago, IL)
Grant Achatz's three-Michelin-star flagship will make all of your taste buds dance with joy. Creativity is the name of the game here, as Achatz uses things like helium to create his delicious masterpieces. An average dinner for two at Alinea will be in the $700 range.
The Restaurant at Meadowood (St. Helena, CA)
When you make a reservation at The Restaurant at Meadowood, you'll specify allergies, tastes, and preferences. Chef Cristopher Kostow makes sure to assemble a unique menu for every visitor and needs to know how to tailor every experience. Plus, The Restaurant at Meadowood is known for its large selection of wines, so pairing your unique meal to the appropriate bottle shouldn't be a challenge. An evening here costs about $750 for two people.
Minibar, Washington, D.C.
Chef José Andrés' is the jewel in the crown of the D.C. dining scene, and a must-visit for those interested in avant-garde cooking. Only six guests are served at a time, and the price tag for just the food is $275 per person. You can add beverage pairings for $115, $195, or $500.
é by José Andrés, Las Vegas
Hidden next to the famed Spanish chef's casual tapas spot Jaleo in the Cosmopolitan of Las Vegas, é by José Andrés is an eight-seat tasting counter where his avant-garde approach has free reign. If you want to experience all that Andrés has to offer when money is no object, money will need to be no object on your end as well: A meal there starts at $250 per person, before supplements, wine, tax, and tip.
Vespertine, Los Angeles
One of the most confounding and inscrutable new restaurants in America is also one of its most expensive. "The convergence of food, art, architecture, music, and sculpture is woven throughout to create an immersive, multi-sensory event" courtesy of chef Jordan Kahn, and a meal there will cost you $250 per person.
Coi, San Francisco
Using carefully sourced ingredients, chef Matthey Kirkley — who took over from founding chef Daniel Patterson in 2016 — serves thoughtful Northern California cuisine, balancing classical methods with modern techniques to create unusual and evocative dishes like a citron marshmallow with oxtails and red radish and Dungeness crab with citrus leaves and black sesame. The 11-course prix fixe costs $250 per person.
The Herbfarm, Seattle
Located just outside of Seattle, offers a seasonally inspired dining experience that celebrates the bounty of the Pacific Northwest. Each unique meal features the freshest ingredients from forest, farm, and sea and is paired with five or six wines; the menus, with themes such as Truffle Treasure and Chambers of the Sea, change about every two weeks as different ingredients become seasonally available. The cost of your meal varies day to day, but expect to pay anywhere from $225 to $285 per person.
Inn at Little Washington, Washington, Va.
Patrick O'Connell, a self-taught chef, opened in 1978 in what was originally a garage in a little town about an hour's drive from D.C. He formed alliances with local farmers and artisanal producers long before it was fashionable, and developed into a sophisticated modern American chef of the highest order. The restaurant offers three different tasting menus, each with four courses, and they'll each cost you $218 to experience — or $343 if you want to pair your meal with wine.
Blanca, Brooklyn
An offshoot of the legendary Roberta's Pizza is a spare white room with a handful of chairs around a bustling kitchen counter, where set tasting menus are served four nights a week. To join in on the excitement, you'll need to fork over $195 per person, before tax, tip, and drinks.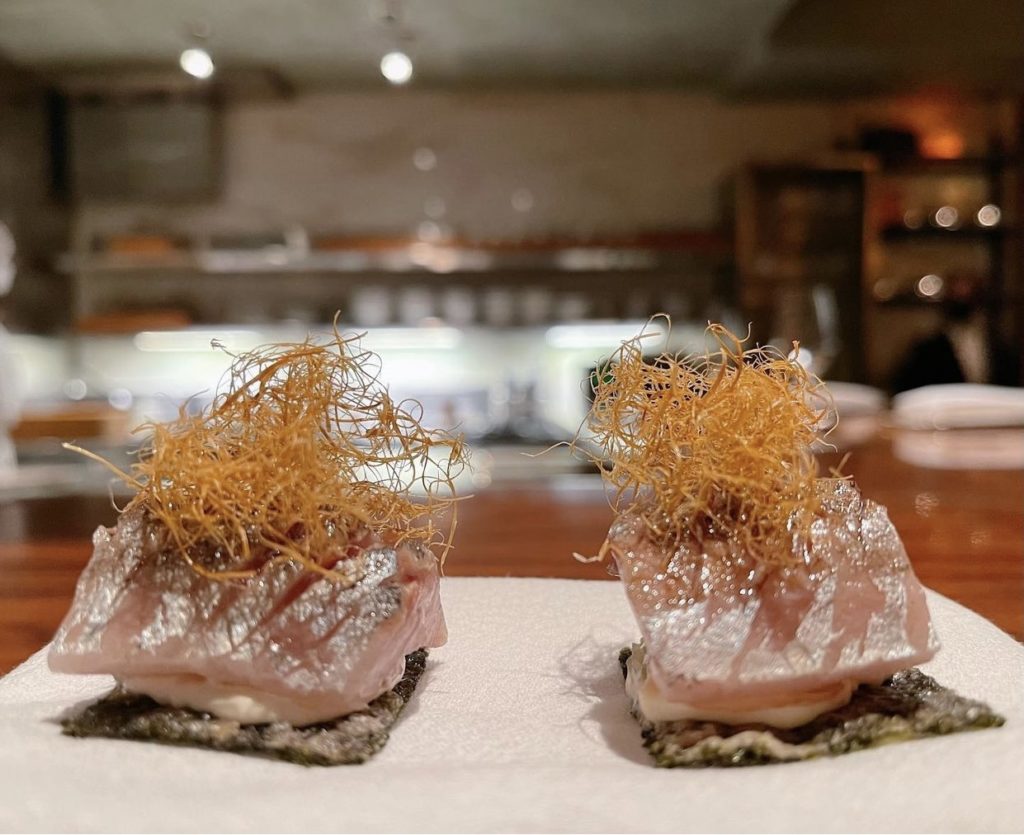 Perhaps you are thinking of asking your partners on a date, so why not try these restaurants? Dinner date, lunch date any kind of date, or even just for celebration, these restaurants will not let you down!
Have you dined in one of these luxurious restaurants? How was your experience? Share with me in the comment.
As always, for more ideas, visit my Instagram account at instagram.com/luxelife9 feel free to follow and engage with me there as well.