August 13, 2021
We all need to take care of ourselves, that's not an option but a must.
And like the rest of us, the most gorgeous Hollywood stars can suffer from acne and wrinkles and can suffer some health issues, so they make sure they have doctors on call who can treat them.
While they don't always divulge the names of their A-list clients, these superstar skin and wellness doctors do share their most effective treatments. So here are some tips from celebrity doctors that can help on how to properly care for your skin and wellness.
Mask Breakouts
Making a seven-figure salary for a movie can't save you from breakouts. And throwing money at the problem won't necessarily provide a cure. "I tell my clients to steer clear of toners and avoid products with benzoyl peroxide, says Harold Lancer, MD, a dermatologist whose clients include JLo and Kim Kardashian. "Oil is not the enemy; bacteria are what cause breakouts," he explains. "Drying agents create redness and irritation, and encourage increased sebum production, which is the opposite of what you want to achieve. Use a natural absorber like clay to prevent breakouts and mattify skin." Dr. Lancer recommends his own Lancer Skin Care Oil Absorber ($35), or you might try Fresh's Umbrian Clay Face Treatment ($48).
Splurge Daily
Paltrow's trainer and business partner, Tracy Anderson, gives all of us permission to not starve ourselves (um, thank you?). "Pick the meal that you enjoy the most, and let that be your one calorie splurge for that day," says Anderson. She suggests cutting back on the other two meals with protein shakes or an energy bar (she happens to love Bliss Bar Superfood Energy Bars).
Press to stop headaches
Got a headache? Here's a tip from Sanjay Gupta, M.D., chief medical correspondent for CNN and associate chief of neurosurgery at Grady Memorial Hospital in Atlanta
"Here's a great remedy I use: Take your thumbs and place them under your brows and just above the middle of your eye socket. Push in and up, like you're giving a thumbs-up; hold for a few seconds. This pressure on the orbital nerve can make stress-related headaches disappear."
Stick With a Program
With so much buzz surrounding new, "miracle" ingredients, it's hard not to succumb to the temptation to try them all. But piling on products can ruin your good intentions. "Great, healthy skin requires a synergy of ingredients," Lancer says. Keep it simple — it's more important to be consistent with the products you do use. Also, layering on a number of products can be counterproductive — for example, if you apply a product with glycolic acid and then add retinol or a vitamin C product, the two can cancel out each other's effects, ensuring you won't get the results you're after.
For an anti-aging dream team, Lancer suggests a vitamin C day cream and retinol (we like SkinCeuticals Retinol 1.0) for the night to improve skin tone. He also likes green tea extract's anti-inflammatory properties and recommends stem cell formulas to promote the production of collagen, glycoproteins, and elastin.
Snack Between Meals
You know how your mom used to be all, "Don't snack, or you'll ruin your appetite!" And you were all, "But I'm so hungry!" Well, now you can tell your mom that Harley Pasternak — trainer to Lady Gaga, Kanye West, and Katy Perry and author of the Five-Factor Diet — says low-fat protein snacking is totally fine. Edamame and nonfat Greek yogurt with frozen berries are his favorite options. And in his book, he mentions salmon sashimi with plums and fresh figs with balsamic cream sauce. Yum.
Don't Deprive Yourself
Since TV host Kelly Ripa is so thin, it's hard to believe she doesn't believe in diets. Yet this is what she told Self: "I don't diet, because I feel moderation is key. My guilty pleasure is french fries." Apparently, celebs have all the answers. "Kelly is spot-on by not giving herself guilt trips," says Ashley Koff, RD, of Los Angeles. In fact, Dr. Oz created a whole diet around eating what you love, based on numerous studies that show you'll spontaneously combust if you don't eat at least one french fry. Really! Now, this is the kind of diet advice we like.
Eat Your Water
We've all heard the mantra that we should drink eight glasses of water a day. But drowning your sorrows in water won't save your skin, because you're actually purging vital minerals from your body, according to Howard Murad, MD, an associate clinical professor of dermatology at the UCLA Geffen School of Medicine. Dr. Murad, whose patients are rumored to include Kristin Cavallari and Kim Cattrall, advocates getting hydration from raw fruits and vegetables.
The best water for your cells is found in foods like fruits and vegetables, Murad says. "Not only will you get a boost of important antioxidants, fiber, and nutrients, but it stays in your system long enough for your body to put it to good use," he explains. That means you should stock your refrigerator with cucumbers, pomegranates, avocados, apricots, mangoes, broccoli, and spinach.
Gorge on greens
During these times you need to keep your immunity up, and here's a tip from Joel Fuhrman, M.D., author of Super Immunity.
He said that the best foods you can eat to fuel your immune response are green vegetables — they're loaded with antioxidants that keep free radicals in your body under control. A refrigerator stocked with lettuce, kale, and broccoli is his secret weapon during flu season.
Don't Ever Stop Working Out, Ever
When all else fails, work out, work out and work out some more. At least that's what Jennifer Aniston tells InStyle. She works out 5 to 6 days a week. Spinning. Cardio. Yoga. Pilates. And you think she orders those fattening late-night room service runs during press junkets? Uh, no. "I take eight-pound weights with me whenever I'm staying in a hotel," she says. "It's always good to do arm exercises when you're watching television or talking on the phone. I also love to stretch before I go to bed, and usually throw in a couple of sit-ups." And this, my darlings, is why Jennifer Aniston looks like Jennifer Aniston.
Ditch Under-Eye Baggage
There are only so many miracles you can expect from your makeup if you don't pay attention to the eye area. To protect this delicate skin, you should apply eye cream twice a day and use sun protection. A few lifestyle tweaks can also make a dramatic improvement in how you look. Jessica Wu, MD, an assistant clinical professor of dermatology at the University of Southern California, advises sleeping with your head elevated on two pillows the night before a big event and avoiding salty foods for a few days. These steps will prevent fluid from collecting around the eyes and causing bags.
Listen to your body
Susan B. Lord, M.D., integrative physician in Great Barrington, MA, and teacher at the Kripalu Center for Yoga & Health in Stockbridge, MA, believes that negative thoughts and worry deplete the body and allow things like colds to take hold much more easily. That's one of the reasons she meditates every morning for 20 minutes. She thinks of it as 'taking out the garbage' in her life, mind, and body. She is also very conscious of asking herself a simple question many times a day: What do I need? Is it food? Relaxation? Exercise?
Listening to what my body tells you means you can make healthy choices, day in, day out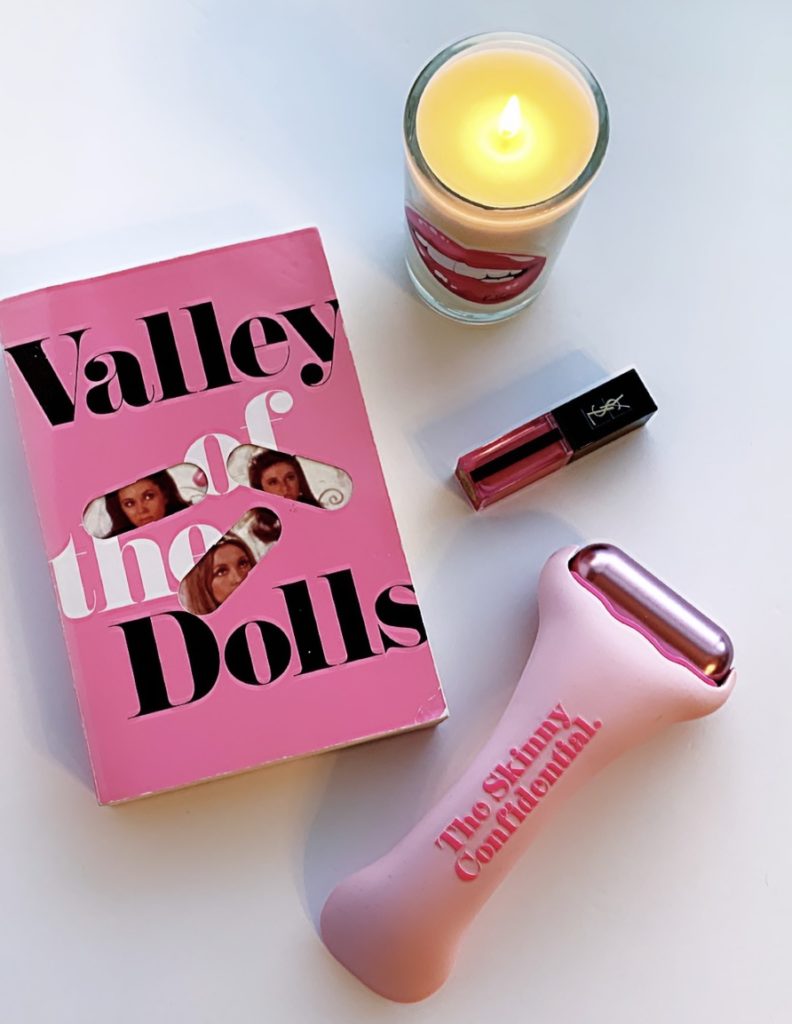 Sign Up For A Delivery Service
Delivery-to-your-doorstep meals are nothing new, but according to Paula Abdul, Olivia Munn, and Shenae Grimes, The Fresh Diet meals are da bomb. The company's Web site offers all sorts of success stories: Us Weekly called it the "best diet of 2011" and Self gave it a gold star. The menus look decent enough (e.g., 3 meals, 2 snacks, and 2 sides — including pesto couscous-stuffed tomatoes), but what got us was the no cleanup, no cooking part. Yes, it's a little pricey ($44.99 a day for the 31-Day Total Transformation), but have you seen Olivia Munn? Case closed.
Wake Up your Skin
To bring a glow to dull skin quickly, Ava Shamban, MD, a dermatologist in Santa Monica and the author of Heal Your Skin, tells patients to soak a facecloth in cold water and rub it all over the face for a few seconds; you can also do this with an ice cube. "This stimulates blood circulation adding instant, though temporary, radiance," she says. The exfoliating benefit of the cloth will also help clear pores, so they look smaller. If that's too chilling a prospect, Dr. Shamban advises rubbing an orange slice over the face for a similarly invigorating effect.
Go herbal
Got a cold? According to David Katz, M.D., ABC News medical consultant and director of the Yale University Prevention Research Center in New Haven, CT, to prevent colds, He is a fan of North American ginseng, a botanical supplement you can find at health food stores. You have to take two doses of it every day during flu season, but the payoff is worth it: You can count on an approximate 30 percent reduction in the incidence of catching colds, which is pretty great. He also recommends zinc.
Take it at the start of your symptoms — 30 mg per day — and it will shorten the duration of your cold by half.
Push Your Body In Shifts
Running circles around the track makes you feel good, right? "Woo-hoo, I'm burning the carbs!" Well, Joe Dowdell, president of NYC-based Peak Performance Strength and Conditioning Center (trainer to Anne Hathaway and Claire Danes), says that's not enough: He would also like you to be, ugh, methodical about it. The fitness guru says to push your body at the beginning of your workout, only resting 20 to 30 seconds between sets. Toward the end of your workout — you know, that period when you feel like you're about to puke — take more time resting between sets (up to a minute).
Give Your Skin Some Air
"Intraceuticals' oxygen-infusing facial is celebrities' secret weapon because it immediately and dramatically plumps skin for an incredibly fresh appearance," says Shamban. "It also revitalizes skin cells and encourages topical antioxidant absorption for smoother, softer skin, helping acne, as well as age-related changes such as fine wrinkling and brown spots." Reap the benefits of oxygen in your home with Philosophy's Take a Deep Breath Oil-Free Energizing Oxygen Gel Cream Moisturizer ($34) or Bliss Triple Oxygen Mask ($54).
Give baked goods a boost
Do you like baking? Christine Gerbstadt, M.D., R.D., author of The Doctor's Detox Diet: The Ultimate Weight Loss RX, said that she uses white whole-wheat flour in all recipes that call for flour. It tastes like regular flour, but because it's made with whole grains, she gets the added heart-healthy, belly-filling benefits of fiber.
Cover Up
"One of the best ways to prevent sagging skin is to wear a UVA- and UVB-blocking sunscreen with an SPF of at least 30 each and every day," says dermatologist Fredric Brandt, MD, whose VIP client list includes Madonna and Kelly Ripa. "This habit should become part of your lifestyle.
Any other efforts you're expending on your skin will be wasted if you don't protect it with such sunscreen. "There are new FDA labeling guidelines for what constitutes 'broad-spectrum,' so be careful of trendy products that don't adhere to these new and elevated standards for UVA and UVB protection," says Lancer. These guidelines go into effect this summer for large companies, but smaller, niche sunscreen makers have more time to implement the changes. And although you can expect to see the new labeling on products that hit the shelves in June, retailers are still allowed to sell older products. If in doubt, look for the Skin Cancer Foundation Seal of Recommendation.
Start Stripping
Apparently, actress Amy Adams hates the treadmill so much that she decided to go all stripper-pants on us to lose her baby weight. Yes, the woman known for her sweet and innocent roles (Enchanted; The Muppets) is down with pole dancing. And according to my insider sources (ahem, tabloids), Emma Watson, Cindy Crawford, and Kate Hudson also named pole dancing as an integral part of their workouts. (Hudson reportedly even installed a pole in her bathroom. Dancing by the toilet sounds odd, but whatever works.)
Get Your Fill
Injectable hyaluronic acid treatments such as Restylane, Juvéderm, Hylaform, and Perlane are great tools for adding volume to nasolabial folds (the parentheses that form between the nose and the outer corners of the lips), crow's-feet, and lip lines. But why stop there? asks Pat Wexler, MD, an associate clinical professor of dermatology at Mount Sinai School of Medicine in New York City, who's been said to count Donna Karan, Christie Brinkley, Ellen Barkin, and Barbra Streisand among her clients. "Using these hyaluronic acid fillers along the jawline and cheeks, we can create a liquid lift to laterally tighten and fill the face," she says. "The result can be very natural looking."
Get light therapy
According to Joel Fuhrman, M.D., one way you can recharge your internal battery daily is to dim the lights one hour before bedtime and sleep in a pitch-black room. In the morning make sure you get some sunshine; you can sit near a window or take a walk outside.
The bright light turns off the secretion of melatonin, a sleep neurotransmitter, and stimulates the production of serotonin, which helps you feel energized.
Tighten Up
Saggy, drooping skin will definitely lower anyone's Q score. But a full-on face-lift is an extreme measure few can commit to. "For immediate skin tightening around the eyes and mouth, the Pellevé wrinkle reduction system is my go-to," says Shamban. This procedure, which uses radio-frequency waves to "melt" fat, visibly tightens and tones skin over the course of two to six visits, resulting in a smoother, more svelte appearance, without recovery time. A lower-tech alternative is Lancôme's Rénergie Lift Volumetry ($90) — its ingredients are designed to lift and contour sagging skin after four weeks of use.
Play mind games to quit stressing
Carl Bazil, M.D., director of Columbia University's Sleep Medicine Center in New York City said When your brain's on overload, use progressive relaxation to coax yourself to sleep. Visualize each part of your body, starting at your toes, and imagine them completely at rest. Then move upward one muscle group at a time until you reach the crown of the head. When stressed some can't even sleep and this tip gets him to doze off.
Try DIY Treatments
There are many new devices that promise to bring the dermatologist's office into your home, and though pricey, they can offset the cost of repeated doctor visits — provided they deliver results. One device that's getting good buzz is the FDA-cleared PaloVia Skin Renewing Laser ($500); it delivers short pulses of micro-fine laser light to kick-start collagen production around the eyes. "The PaloVia laser is one of my best-kept skin secrets because it takes the same fractional-laser technology I use on my patients and adapts it for at-home use," says Tina Alster, MD, a clinical professor of dermatology at Georgetown University Medical School, who's worked with many dignitaries and celebs.
Treat Yourself From Head to Toe
There are areas below your chin that can show the signs of aging too. "Taking care of your neck and décolleté is important, as this area often gives a more revealing indication of a woman's age," says Dr. Brandt. "The skin here is extremely delicate and contains fewer oil glands, so it's more prone to damage and scarring than the face." To ward off wrinkles, slather the area daily with an anti-aging moisturizer and sunscreen.
I hope these tips from the experts helped you on how to properly care for your skin and wellness. We know we are all beautiful and to make that even get to a higher level, we need to take care of ourselves.
Self-care is not selfish, and no one can love you more than yourself so take care of yourself properly.
As always, for more ideas, visit my Instagram account at https://instagram.com/luxelife9, feel free to follow and engage with me there as well.