July 17, 2020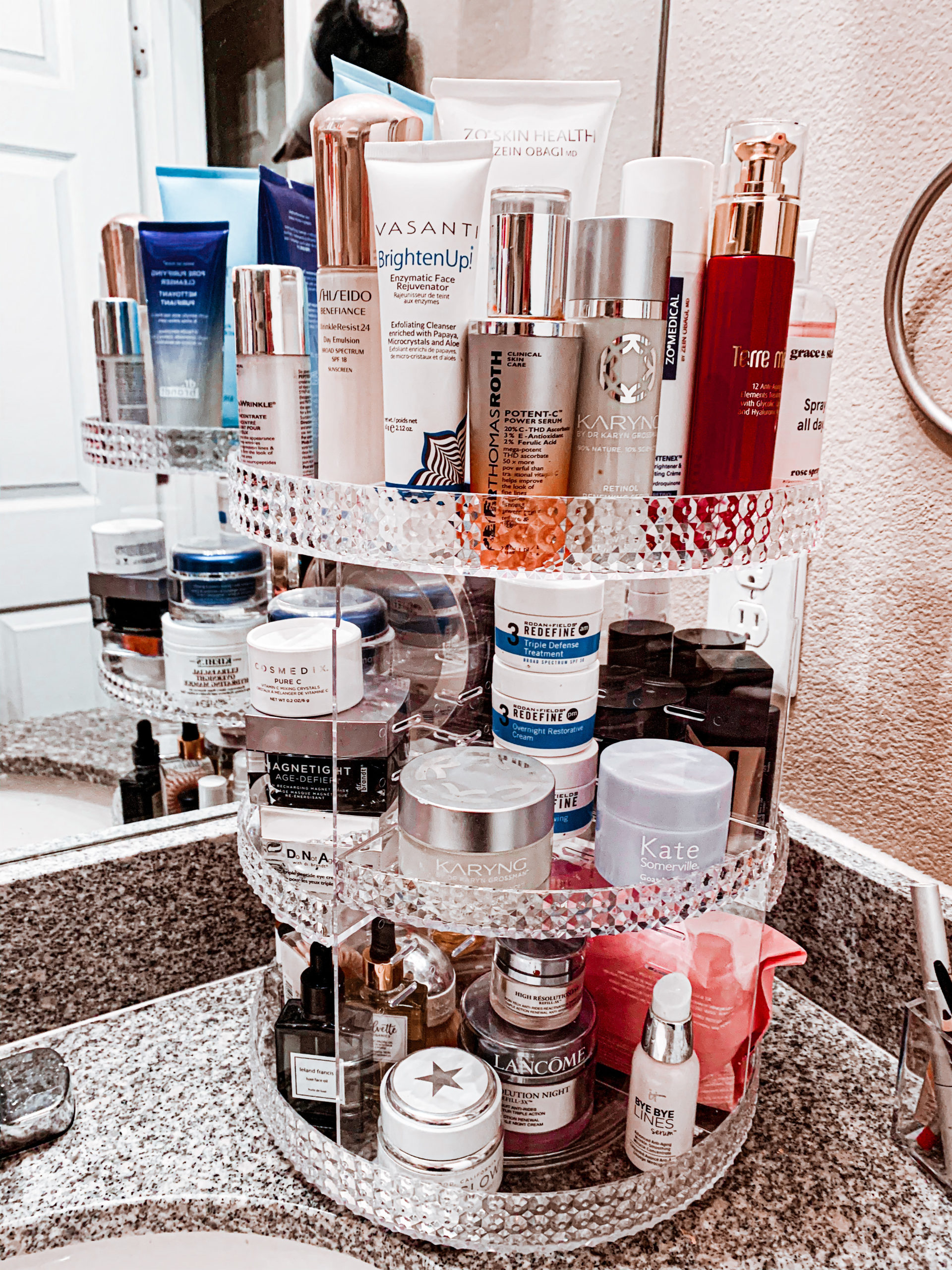 Your skin deserves the best care. Although we love wearing makeup, we must not neglect to care for our skin. In caring for my skin I am very particular with the products that I use, I even change products based on the season and/or depending on how my skin is doing.
It is important to change products every season since weather can certainly have effects on the skin, particularly its ability to contain moisture. Just like your skin tends to be drying out more than usual in the summer or winter than in the fall or spring, so you need a skincare product that would moisturize your skin during these seasons.
Now, I would like to share with you the skincare products that I love using, and you can also try out depending on the season and the condition of your skin.
DERMALOGICA – Daily Microfoliant, Antioxidant Hydramist, and Multi-Active Toner
Dermalogica Daily Microfoliant is a must-have. This product can get rid of old skin cells and can rejuvenate the new skin cells. Your skin will feel clean and glowing and is gentle enough to use every day. And the size lasts a long time so it is worth every penny. I would recommend this if you want to get rid of your acne scars. But I don't totally recommend this to super sensitive skins.
Dermalogica Antioxidant Hydramist is a great pH balanced hydrating mist that is full of antioxidants that help to hydrate and fight free radicals in the environment that causes stress on the skin. You can really use it any time, especially if you are using a pH balanced cleanser as well. It also helps shield the skin of free radical damage! Crazy right? Try it!
I also love their Multi-Active Toner. This is a light facial toner spray that truly hydrates. It has this perfect consistency and is easily absorbed by the skin. You'll feel like it really does help lock the moisturizer. It's even amazing for oily skin.
TATCHA – Peach Kissu Lip Mask, Water Cream and The Deep Cleanse Exfoliant
Is chapped lips your problem during winter? Then you'll surely love Tatcha's Peach Kissu Lip Mask, a leave-on jelly treatment of squalane and Japanese peach that restores lips.
First off, I love this brand. Their products just feel luxurious–and you know I love luxury lol–their packaging is so clean and overall everything works amazingly. You can apply a decent layer over your lips and wake up with baby soft lips. Also good to put on at the start of your makeup and by the time you are ready for a lipstick your lips are already soft.
Their Water Cream is also one of my favorites. This is an oil-free, anti-aging water cream that is thick enough to lock in and protect all serums, but light enough to not feel too heavy or overwhelming. It's gentle and perfect for sensitive skin and is also good for combination skin which feels heavy with most face creams.
You'll also love Tatcha's The Deep Cleanse. It is a gel cleanser that uses a natural fruit exfoliant to whisk away dead skin cells but still leaves your skin hydrated. It leaves such a soft and clean feeling. And if your skin is oily, it does not leave an oily feel to it.
GRACE AND STELLA – All Day Rose Spray
Their All Day Rose Spray is a great facial spray to use in high humid weather. You'll surely like the soft smell of the roses and it doesn't stick around which is nice. It leaves skin hydrated but not sticky at all. It can be used daily and help in maintaining pH, primes, and hydrates!
SKIN & CO ROMA – Truffle Therapy Face Toner and Cleansing Oil
Skin & Co Truffle Therapy Face Toner is also a great toner. This face toner isn't drying out skin and is totally compatible for combination skin type. It smells amazing, cleans skin greatly, makes it smooth, and firmer and it can actually diminish fine lines and shrink enlarged pores. The product is a little bit pricey but it is worth your penny!
For their Cleansing Oil, before using you have to shake it well, since it is an oil and needs to be mixed. I love it as it does a great job of removing makeup and dirt from the skin. It can take off every trace of makeup, even waterproof mascara with minimal rubbing. It will not sting your eyes or face, and don't cause any breakouts or irritation.
LELAND FRANCIS – Luxe Facial Oil
This product helps improve the skin's luminosity. I love that it is hydrating without feeling greasy or heavy. You can use this product on your face and neck everyday as a moisturizer. It helps clear your complexion and keep your skin healthy. The name suits it as it really feels luxurious on the skin.
TERRE MERE – 12 Anti-aging Elements
This 12 Anti-aging Elements formula combats all these major signs of aging and includes lactic acid that breaks up dark spots and moisture-rich hyaluronic acids from botanical sources to support a healthy collagen structure. It has a beautiful fragrance and texture to apply too. And this little amazing bottle goes a long way! if you have very sensitive skin and it won't cause any reactions or irritation.
ZO SKIN – Brightenex
ZO Skin Brigthenex is soooo good. It's one of my favorite products. It solved texture issues, pore size, and made skin so bright. Not only does this product have all the amazing benefits of a retinol, but it also contains brightening agents in the ingredients. Keep in mind however to always wear SPF every morning when you're using this, as your skin can become susceptible to sun damage during this time. Well, you should wear spf anyway before going to protect your skin from the sun.
GROWN ALCHEMIST – Age Repair Moisturizer
You'll love this moisturizer especially if you tend to have dry skin during winter. This does a wonderful job moisturizing the face and also leaves your face nicely toned. It's so amazing. And it doesn't clog pores or cause breakouts. I know this moisturizer is pretty expensive but worth it if you want to invest in your skin. And we all do invest for our skin, right?
DR. BRANDT – Pores No More Pore Effect Refining Cream and Magnetight Age-defier
Pores No More Pore Effect Refining Cream is a fantastic stuff! You can use it at night time as it is quite a concentrated cream and adds oil on your face after a while but it can work wonders on your skin. I really like it's tea tree smell and the slight tingle it gives on the face. This can help skin like no other cream has. If your pores are large and clog very easily which results in acne, this cream helps keep pores minimized and clear.
Their Magnetight Age-defier is very fun to use and aside from it, it leaves skin smooth after use. The mask has a nice texture, smells amazing and it goes on so smoothly but that's nothing compared to how smooth and just awesome your skin would feel after you take it off.
KARYING by Dr Karyn Grossman – Restructuring Night Cream
If you are a fan of not too fragrant products, you'll love this night cream plus it's good on sensitive skin. You can layer it over your retinol products and wear at night. Your skin will feel instantly hydrated and you'll wake up with dewy, glowing skin. You'll love this product for sure!
MURAD – Renewing Eye Cream
This eye cream is super gentle on your skin and doesn't go on thick. It's very hydrating and light weight and leaves your under eye feeling firm and helps get rid of puffiness. This really reduces fine lines around the eyes and smells good.
Lancôme – high resolution night cream, Visionnaire Eye Cream and Tonique Confort Hydrating Face Toner
Lancôme's high resolution night cream melts into the skin without leaving any greasy feel, yet keeps skin soft. Some may shy away due to the cost, but a little lasts a very long time and I am worth that. lol
Visionnaire Eye Cream helps reduce dark circles under the eyes and the quality of the cream felt so good on the skin. It definitely improves the overall appearance of the under eye area and helps with puffiness and tightens it.
Tonique Confort Hydrating Face Toner is a silky-soft moisturizing toner immediately rehydrates and gently purifies skin. This comes in a pretty pink plastic bottle with a silver screw top. You'll love this, especially when your skin is dry during the winter months. It's gentle giving skin the moisture it needs!
Rodan + fields – Redefine line-am and on cream and eye cream
I also love the Rodan + fields Redefine line. Yes, it is on the pricey side, but you're not going to find a better skincare line out there. You get what you pay for and in my opinion it's worth it. AM and on cream leaves the skin smooth and hydrated, and as the line says it redefines the skin.
The redefine eye cream helps a lot if you naturally have bags and puffiness under your eyes. And this not only instantly provides improvement with puffiness, over time the results include a reduction in wrinkles and dark circles as well.
111SKIN – Rose Gold Brightening Facial Treatment Mask
I absolutely love these rose gold brightening facial masks by 111 skin! Unlike others, I found the fit to be good and it stayed in place pretty well for such a moisturizing mask. Your skin feels amazing after using it. It's a bit pricey for a mask, but it's worth the price.
Kiehl's – Ultra Facial Overnight Hydrating Mask
Love this mask. It moisturizes the skin very well. This surely is good for the dry skins. It gives like a glass of water hydration and next morning the skin is plumped , soft and well hydrated. Probably one of the most amazing overnight masks out there.
Laneige – lip sleeping mask
If you are struggling with dry lips that have to apply chapstick several times a day, this product is for you. This mask can make lips more naturally hydrated as you use regularly. It is so hydrating and takes away all the cracks and dullness.
Peter Thomas – Potent-C Vitamin C Power Serum
This product really gives you immediate results. You see results after three or four uses. It brightens any dark spots, helps with fine lines, hydrates, and helps shrink pores. It is a little bit thicker than most serums though. If you apply the serum at night, in the morning your skin feels really good and soft.
Caring for your skin must be your top priority. Even if we love wearing makeup, nothing beats a healthy glowing skin that you wouldn't need to put your makeup on if you are just going to go to the grocery store. I'm sure that several products on my list will help you care for your skin and always remember to drink more water. Your skin will thank you for it. (wink)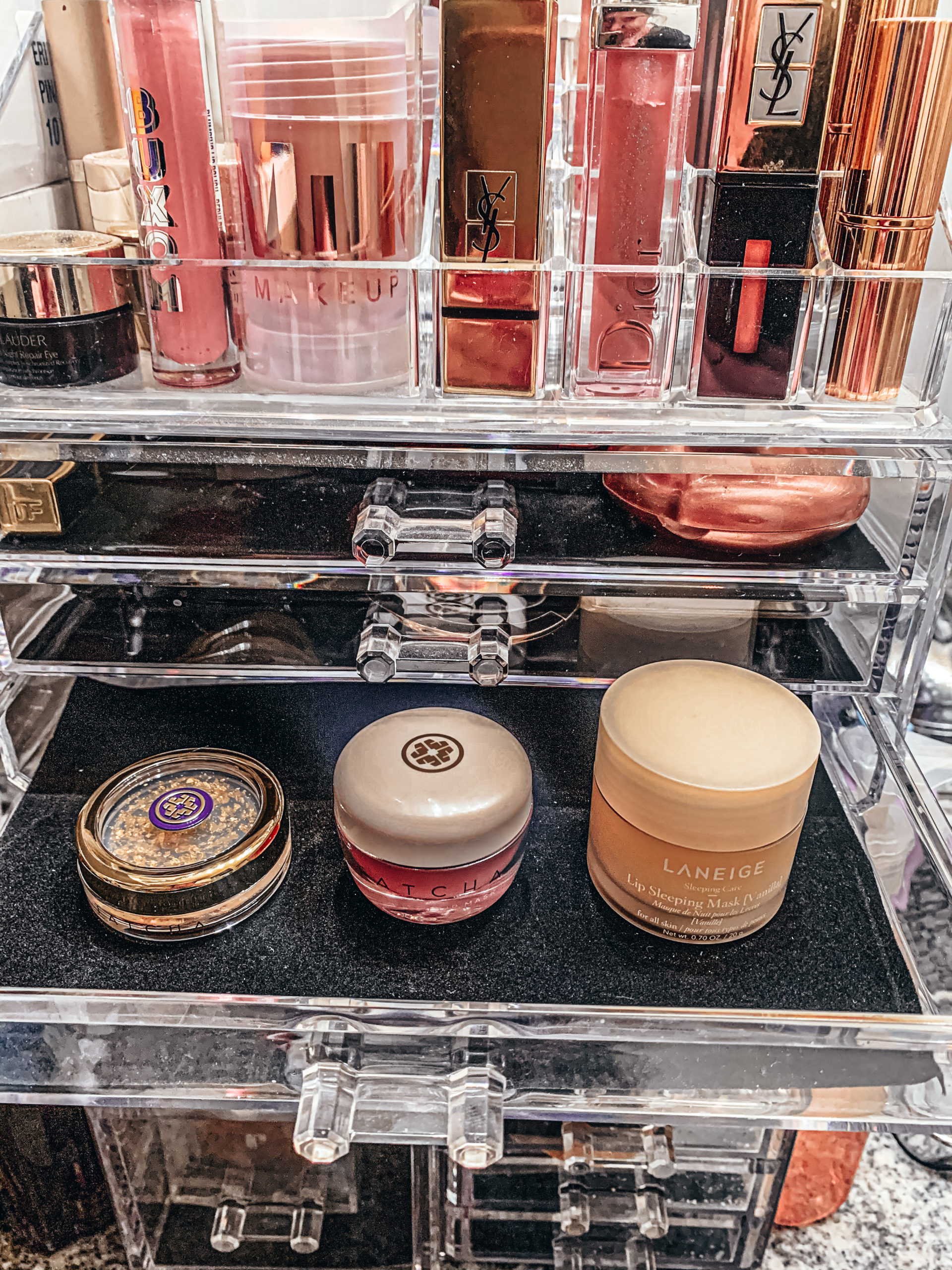 As always, for more ideas, visit my Instagram account at http://Instagram.com/luxelife9, feel free to follow and engage with me there as well.